Lit7-444 Creative Writing Workshop
ECTS Code: G-LSUD4 AmLit444E Creative Writing Workshop
This workshop offers the opportunity to 3rd or 4th year students who have a genuine interest in creative writing, who may or may not have already written creative work of their own, and who would like guided practice in improving their writing skills. The course offers other insights into the literary text, different to the theoretical and analytical approaches of other courses, based as it is on a close reading and emulation of various literary genres and styles. Students will examine representative works of poetry, prose and drama as a basis for producing their own work.
The workshop is open to a small group of students who will be assessed on the basis of their written work (primarily in English) they produce during the course of the lessons as well as on their attendance and participation. Given the nature of the course, it should be understood that attendance is essential.
Students will also be expected to attend all guest writers/performers presentations, readings and/or seminars. Since the beginning of 2009, all these activities have been part of the Problematics Seminar Series. Between 2006-2008 the seminar accompanying the Creative Writing Workshop was entitled Writers and their Work ( for more information see relevant section below).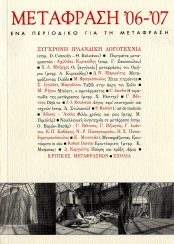 Students who have attended the course in the past have had work published in leading literary magazines, such as Εντευκτήριο and Mετάφραση. For more information regarding the public reading of students' work please press here.
The skills learnt in this course also open up a range of other professional avenues in related fields, such as advertising, script writing, editing and the publishing world in general.
Press announcements
Current seminar series co-ordinator:

Dr Tatiani Rapatzikou
Writers and their Work series of seminars
2015
Series 9
Guest writer:
Natalie Bakopoulos (Friday 8 May, 18:00-20:00, Venue: School of English Library, 308)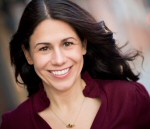 Natalie Bakopoulos's first novel, The Green Shore, was published in 2012 by Simon & Schuster (and the Greek translation by Patakis). Her work has appeared in The New York Times, Granta, Tin House, Salon, Kathimerini, Five Chapters, The Millions, and other publications, as well as in the 2010 O. Henry Award anthology. She regularly writes book reviews for the San Francisco Chronicle and is a contributing editor for the online journal Fiction Writers Review. She is currently a Fulbright Scholar in Athens, working on her second novel.
2013
Guest writer interviews:
You'll find below the bios of the writers that participated in the international Book Fair that took place in Thessaloniki, Greece, between May 16th-19th, 2013, as well as the interviews that were conducted by the School of English students. All student activities were organized in collaboration with the British Council with the United Kingdom being the guest county of honor for 2013.
Series 8
MICHAEL ARDITTI is the author of seven highly praised novels, The Celibate, Pagan and her Parents, Easter, Unity, A Sea Change, The Enemy of the Good and Jubilate. His latest novel, The Breath of Night, will be published in July. He has written plays for the stage and radio and a collection of short stories, Good Clean Fun. He has been shortlisted for several major awards, with Easter winning the first Waterstone's Mardi Gras award in 2000. He was a Harold Hyam Wingate scholar in 2000, a Royal Literary Fund fellow in 2001, the Leverhulme Artist in Residence at the Freud museum in 2008 and, in March 2013, was awarded an honorary doctorate by the University of Chester.
JONATHAN COE was born in Birmingham in 1961.
He was educated at Trinity College, Cambridge, and completed a Ph.D. on Henry Fielding's Tom Jones at Warwick University. He taught English Poetry at Warwick, subsequently working as a professional musician, writing music for jazz and cabaret. He also worked as a legal proofreader before becoming a freelance writer and journalist. He is the author of several novels including The Dwarves of Death (1990), a cult murder story filmed as Five Seconds to Spare in 1999; the acclaimed What a Carve Up! (1994), a caustic satire of British life in the 1980s and winner of the Mail on Sunday/John Llewellyn Rhys Prize and the French Prix du Meilleur Livre Étranger (France); and The House of Sleep (1997), which won the Writers' Guild Award (Best Fiction) and the Prix Médicis Etranger (France) and recounts the adventures of a group of former university students, reunited at the mysterious cliff-top house where they used to live. The Rotters' Club (2001), is set in Birmingham during the 1970s and tells the story of a group of school friends working on the school magazine. It was adapted for BBC Television in 2005. A sequel, The Closed Circle, was published in 2004. Jonathan Coe is also the author of two biographies of film actors, Humphrey Bogart and James Stewart. His biography of the novelist B. S. Johnson was published in 2004 and won the Samuel Johnson Prize. A collection of short fiction and non-fiction, 9th and 13th, was published in 2005. Jonathan Coe lives in London. His latest book is The Terrible Privacy of Maxwell Sim (2010).
ANDREW CRUMEY has a PhD in theoretical physics and is former literary editor of Scotland on Sunday. He is senior lecturer in creative writing at Northumbria University and has been a visiting fellow at Durham Institute of Advanced Study. His seventh novel The Secret Knowledge will be published by Dedalus (UK) in July 2013. He won the £60,000 Northern Rock Foundation Writers Award for his previous novel Sputnik Caledonia. It was also shortlisted for the James Tait Black Memorial Prize and Scottish Book of the Year, and longlisted for the Arthur C Clarke Award. His 1994 debut novel Music, in a Foreign Language won the Saltire First Book Award and was longlisted for the Guardian Fiction Prize. Mr Mee was longlisted for the Booker Prize and won a Scottish Arts Council book award. Mobius Dick was a finalist for the Commonwealth Writers Prize. All his novels are available in Greek translation.
RACHEL CUSK is a memoirist and novelist. She was born in Canada in 1967 and spent much of her childhood in Los Angeles. She read English at New College, Oxford. Her first novel, Saving Agnes (1993), won the Whitbread First Novel Award. A Life's Work: On Becoming a Mother (2001), is a critically acclaimed personal exploration of motherhood. In The Lucky Ones (2003), she uses a series of five narratives, loosely linked by the experience of parenthood, to write of life's transformations; of what separates us from those we love and what binds us to those we no longer understand. In 2003 Rachel Cusk was nominated by Granta magazine as one of 20 'Best of Young British Novelists'. Her novel, Arlington Park (2006), was shortlisted for the 2007 Orange Prize for Fiction. Her latest books are the memoir of a 3-month family stay in Italy, The Last Supper: A Summer in Italy (2009); The Bradshaw Variations (2009), a novel; and the controversial memoir Aftermath: On Marriage and Separation (2012).
DAVID HARSENT has published ten collections of poetry. The most recent, Night — published in January 2011 — was Poetry Book Society Choice for Spring 2011 and won the Griffin International Poetry Prize, as well as being shortlisted for the Forward Prize (Best Collection), the T.S. Eliot Prize, and the Costa Poetry Prize. He is Professor of Creative Writing at Bath Spa University and a Fellow of the Royal Society of Literature. His work in music theatre has involved collaborations with a number of composers, but most often with Harrison Birtwistle, and has been performed at the Royal Opera House, Carnegie Hall, the Proms and on Channel 4 TV.
VICTORIA HISLOP was born in the UK. She read English Literature at Oxford University and afterwards worked in book publishing, public relations and journalism. In 2001, she began to write fiction.
Her three novels, The Island, The Return and The Thread have all been international bestsellers and she has sold more than three million books worldwide. Her work is translated into more than thirty languages. Her latest work (a book of short stories which are all set in Greece) is entitled The Last Dance. Her first novel, The Island, became a successful television serial in Greece (To Nisi) which has also been shown throughout the Balkans. She has been visiting Greece continually since 1976 and now has a house in Crete.
SUZANNE JOINSON is a writer. Her novel 'A Lady Cyclist's Guide to Kashgar' was published by Bloomsbury in 2012. It was reviewed in the New York Times, was an LA Times Bestseller, a Guardian/Observer Book of the Year 2012 and translated into 12 languages. She is also a travel and non-fiction writer, having written for Vogue, Lonely Planet and lots of other places. In 2011 she was writer in residence at the 1930s Art Deco Shoreham Airport in Sussex. Her short story LAILA AHMED won a New Writing Ventures prize in 2008. For the past ten years she worked part-time in the literature department of the British Council travelling regularly in the Middle East, China, Russia and Western and Eastern Europe. She has worked in and explored Yemen, Egypt, Syria, Greece and many other countries. She is currently working on her second novel which is set in the British Mandate era Palestine.
DAVID NICHOLLS was born in 1966 in Eastleigh, Hampshire. David attended Toynbee Comprehensive school, and attended Barton Peveril Sixth Form College, before going to the University of Bristol in 1985 to study English Literature and Drama. Having graduated, and keen to pursue a career as an actor, he won a scholarship to study at the American Musical and Dramatic Academy in New York, before returning to London in 1991 He worked sporadically as an actor for the next eight years, appearing in plays at Battersea Arts Centre, the Finborough, West Yorkshire Playhouse and Birmingham Rep. During this period, he began to write, developing an adaptation of Sam Shepard's stage-play Simpatico with the director Matthew Warchus, an old friend from University. He also wrote his first original script, a situation comedy about frustrated waiters, Waiting, which was later optioned by the BBC. Simpatico was turned into a feature film in 1999, starring Sharon Stone, Catherine Keener, Jeff Bridges, Nick Nolte and Albert Finney. This allowed David to start writing full-time, and his first TV production followed soon afterwards; I Saw You, a one-off romantic-comedy starring Paul Rhys and Fay Ripley, which won best single play at the annual BANFF television festival. Four episodes of Cold Feet followed, and since then David has written for film and TV as well as fiction. He has been twice nominated for BAFTA awards and his first novel, Starter for 10 was featured on the first Richard and Judy Book Club. David's TV credits include an updated version of Much Ado About Nothing, with Damian Lewis and Sarah Parrish (BAFTA nominated - Best Single Play) and the one-off play After Sun, starring Peter Capaldi and Sarah Parrish. An acclaimed adaptation of Tess of the D'Urbervilles followed, starring Gemma Arterton, Eddie Redmayne, Hans Matheson and Jodie Whittaker. In fiction, he has written three novels, Starter for Ten, The Understudy and One Day. In film, Simpatico was followed by the movie version of Starter for Ten, directed by Tom Vaughan, with James MacAvoy and Rebecca Hall, and an adaptation of Blake Morrison's memoir And When Did You Last See Your Father? directed by Anand Tucker, and starring Colin Firth, Jim Broadbent and Julie Stevenson. The feature film version of One Day, directed by Lone Scherfig, began production in July 2010, with Anne Hathaway, Jim Sturgess, Romola Garai, Rafe Spall, Jodie Whittaker, Ken Stott and Patricia Clarkson. At present, David is writing his fourth novel, having just finalised his work on a feature-film version of Dickens' Great Expectations. David lives in North London with his partner Hannah and two children.
CELIA REES has written over twenty books for teenagers, and has become a leading writer for Young Adults with an international reputation. Her books have been translated into 28 languages and she has been short listed for the Guardian, Whitbread and W.H. Smith Children's Book Awards. Her books Witch Child, Sorceress and Pirates! have won awards in the UK, USA, France and Italy. Her latest book, This is Not Forgiveness, a dark, contemporary thriller, has been nominated for several UK national awards and was one of Kirkus Reviews Best Teen Books of 2012 in the U.S. Celia lives in Leamington Spa, Warwickshire and divides her time between writing, talking to readers in schools and libraries, reviewing and teaching creative writing.
2012
Series 7
Guest writer:
Tino Villanueva (Tuesday 20 November, 12:00-14:00, Venue: Room 112 * Old Philosophy Building)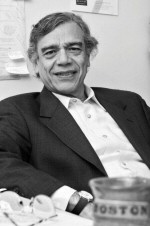 Tino Villanueva is the author of six books of poetry, among them Shaking Off the Dark (1984); Crónica de mis años peores (1987) / Chronicle of My Worst Years (1994); Scene from the Movie GIANT (1993), which won a 1994 American Book Award; and Primera causa / First Cause (1999), a chapbook on memory and writing. Villanueva is fully bilingual and has been anthologized in An Ear to the Ground: An Anthology of Contemporary American Poetry (University of Georgia Press, 1989), and Poetas sin fronteras (Madrid: Editorial Verbum, 2000). He has taught creative writing at the University of Texas at Austin, The College of William & Mary, and most recently at Bowdoin College. His art work has appeared on the covers and pages of national and international journals, such as Nexos, Green Mountains Review, TriQuarterly, and Parnassus. Six of his poems have been anthologized in The Norton Anthology of Latino Literature (2011). He teaches in the Department of Romance Studies at Boston University.
Guest writer:
Adam Baron (Thursday 1 November, 19:30-21:30, Venue: British Council, Thessaloniki)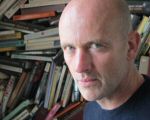 Adam Baron was born in the 1970s and leaves in London. He is an actor and writer. He has worked as an editor and script writer for TV and radio. He now teaches creative writing at Kingston University (London). His work has been published in various online writing magazines. He has also published the following crime fiction novels - Shut Eye (2000), Hold Back the Night (2001) and It was You (2004) - all of them featuring the detective Billy Rucker. In 2006 he published Kingdom of Bones. His novel Super Jack has also been published in Greek by Indiktos Publications.
Guest writer:
Fiona Sampson (Wednesday 31 October, 15:00-17:00, Venue: British Council, Thessaloniki, to be repeated on Thursday 1 November, 14:00-16:00, Venue: British Council, Thessaloniki)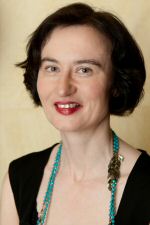 Fiona Sampson studied at the Universities of Oxford, where she won the Newdigate Prize, and Nijmegen, where she received a PhD in the philosophy of language. Her seventeen books include Rough Music, short-listed for the Forward and T.S. Eliot Prizes 2010, and A Century of Poetry Review (PBS Special Commendation, 2009). She has eleven books in translation including Patuvachki Dnevnik, awarded the Zlaten Prsten (Macedonia, 2004). In 2009, she received a Cholmondeley Award and was elected a Fellow of the Royal Society for Literature. She has received Writer's Awards from the Arts Councils of England and of Wales, and the Society of Authors, as well as the US Literary Review's Charles Angoff Award and a Hawthornden Fellowship; and has been shortlisted for the Forward single-poem prize and twice for the T.S. Eliot Prize. Fiona Sampson is the Editor of Poetry Review, the UK's oldest and most influential poetry journal, and contributes regularly to The Guardian, The Irish Times, The Independent and the TLS. A past judge of the Irish Times IMPAC and Independent Foreign Fiction Prizes, this year she is a judge for the Forward Prizes and Eric Gregory Awards. Music Lessons: the Newcastle Poetry Lectures and Percy Bysshe Shelley (in the Faber Poet-to-poet series) are both published in May. Forthcoming from Chatto are Beyond the Lyric, (autumn 2012) a critical survey of contemporary British poetry, and her next collection, Coleshill (Jan 2013).
2011
Series 6
Guest writer:
Christos Chryssopoulos (Tuesday 5 April 9:00-11.00, Venue: Room 103)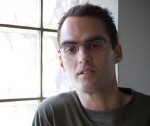 Christos Chryssopoulos (novelist, essayist, translator) has authored five novels, most recently "The London Day of Laura Jackson," (Academy of Athens Award, 2008), two volumes of essays ("The Language Box" in 2006 and "The Double Dream of Writing" co-authored with Haris Vlavianos in 2009), one collection of short stories ("Napolean Delastos' Recipes," 1997), one novella ("The Parthenon Bomber," 1996-2010), the photo book "Encounters" (2003) as well as the artist book "The Black Dress" (2002) in collaboration with the American artist Diane Neumaier. He is featured in many anthologies and his work is available in five languages. He writes regularly for the Athenian press and he holds a column in the journal "Nea Hestia"/"Nea Estia".In 2008 he founded the Dasein International Literature Festival in Athens (http://www.daseinfest.blogspot.com) and has been directing it ever since.Christos Chrissopouloshas been awarded grants in Europe and the US, and he was an Iowa Writing Fellow in 2007, where he lectured in Creative Writing.His website is http://www.chrissopoulos.blogspot.com.
Guest writer:
Gina Loring (Wednesday 23 March 19:15-21.00, Venue: School Library, 308)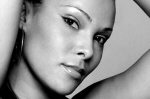 Gina Loring's music is reminiscent of classics like Nina Simone and Billie Holiday, with the innovation and talent of a Lauryn Hill or a Jill Scott. She is one of very few artists who seamlessly balance music and poetry. However, both of Gina Loring's talents are equally strong enough to stand on their own. Among her other accolades, Gina Loring was recently honored to win Queen Latifah's CoverGirl Persona Contest for female hip hop artists. The top ranking female poet at the 2002 National Poetry Slam, she was featured on two seasons of HBO's Russell Simmons' Def Poetry and BET's Lyric Cafe. As a writer/performer on legendary TV and film producer Norman Lear's nationwide "Declare Yourself" tour, she helped register thousands of voters. She is featured on De La Soul's album "Are You In?," the Brand New Heavies album "We Won't Stop," and has been mentored by such artists as Suzan-Lori Parks, Saul Williams, Mos Def, Pharoahe Monch, and Marla Gibbs. (http://www.ginaloring.com)
Guest writer:
Tryfon Tolides (Wednesday 16 February 19:15-21.00, Venue: School Library, 308)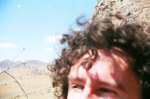 Tryfon Tolides was born in Korifi Voiou, Greece. He completed a BFA in Creative Writing at the University of Maine, and an MFA at Syracuse University. He has received a Reynolds Scholarship, the 2004 Foley Poetry Prize. His manuscript, An Almost Pure Empty Walking, a 2005 National Poetry Series selection, was published by Penguin in 2006. His work has appeared in America, Atlanta Review, Mondo Greco, Poetry Daily, Worcester Review, and elsewhere. He lives in Farmington, Connecticut.
2010
Series 5
Guest writer:
Maggie Gee (Tuesday 7 December 11.00-13.00, Venue: Room 104)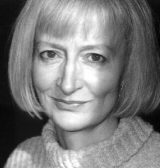 Maggie Gee was born in Poole, Dorset, and educated at state schools and Somerville College, Oxford. After working in publishing as an editor, she took a research job at Wolverhampton Polytechnic where she completed a PhD. Her first published novel was Dying, in Other Words (1981), an experimental black comedy in which a supposedly dead woman triumphantly rewrites the story of her own death. In 1982 Maggie Gee was selected as one of the original 20 'Best of Young British Novelists'. She is a Fellow and Vice-President of the Royal Society of Literature. She has been a member of the Society of Authors' Committee of Management and the government Public Lending Right committee, and was from 2004-2008 the first female Chair of Council of the Royal Society of Literature. She is Visiting Professor of Creative Writing at Sheffield Hallam University and lives in London with her husband, the writer and broadcaster, Nicholas Rankin.
Guest writer:
Tom Chivers (Tuesday 11 May 15.00-17.00, Venue: Room 102A)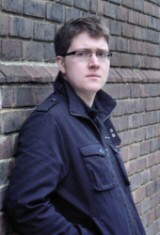 Tom Chivers is a writer, editor and live literature producer. Born 1983 in South London and educated at Oxford University, he currently lives in the East End. In Spring 2008 he was the first ever Poet in Residence at The Bishopsgate Institute. He published his first collection How To Build A City (Salt Publishing) and a limited edition pamphlet The Terrors (Nine Arches Press) last year. He also edited the anthologies Generation Txt and City State: New London Poetry (Penned in the Margins, 2006 & 2009). In September 2009 Radio 4 broadcast his documentary about the poet Barry MacSweeney. He is Director of the live literature producer and small press Penned in the Margins, and co-Director of London Word Festival. Tom has performed his work across London and at festivals in Berlin, Newcastle and Dublin.
2009
Course Co-ordinators:
Dr Tatiani Rapatzikou
Guest writers:
Catherine Rogers (Fulbright Artist-in-Residence) - Spring 2009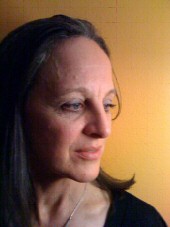 Catherine Rogers lives and works in New York City as a playwright and actor. Her most recent piece, THE SUDDEN DEATH OF EVERYONE, premiered in 2005 and has been seen at Dixon Place and Emerging Artists Theatre in New York, the Women's Studio Workshop in Rosendale, and the Shubin Theatre in Philadelphia. As an actor she performed with Faction of Fools, New York, with Sharon Fogarty in several premieres at Manhattan Theatre Source, in workshops with Pantheatre Paris, and in Robert Wilson's Four Saints in Three Acts. Her full-length play Einstein's Daughter was seen at the Public Domain Theatre, Texas, and at Cleveland Public Theater. Her short plays Cowpoker: About Love, Historia Calamitatum: The Story of His Misfortunes, and La Notte di San Lorenzo were presented in such venues as Salvage Vanguard Texas, Nat Horne NYC, the Women Playwrights Festival in Galway, Ireland, and in colleges and universities throughout the U.S. Another solo piece Georgia O'Keeffe x Catherine Rogers is published in Voices Made Flesh: Performing Women's Autobiography (U of Wisconsin Press). Catherine has taught writing as a guest artist and as assistant professor of humanities at NYU. Co-author of the creative writing curriculum for Theatre for a New Audience, New York, she was an artist-in-the-schools for several years and is an advocate of creative writing as a tool for learning across the curriculum. She is the editor of Mary Cassatt: A New Catalogue Raisonne soon to be published online by Adelson Galleries, New York. She is a member of the Dramatists Guild. Catherine received her BA in English and Theatre from the College of St. Rose, Albany, New York, and her MFA in Playwriting from the University of Texas, Austin, where she was a James A. Michener Fellow at the Texas Center for Writers. She studied Greek for one semester at Columbia University and continues intensive study at the School of Modern Greek, Aristotle University, Thessaloniki.
2006 - 2008
Course Co-ordinators:
Dr David Connolly
Dr Tatiani Rapatzikou
Course Tutors:
Don Schofield
Writers and their Work series of seminars
Series 4
As part of the Course in Creative Writing offered by the Department of Translation and Intercultural Studies in the School of English, AUTΗ, a series of talks by visiting authors has been organised for the Winter Semester 2007. Authors will talk about their work and, above all, offer insights into the writing process. The series of talks is intended for students registered on the Creative Writing Course, for students who would like to find out more about the course and for anyone with a genuine interest in Creative Writing.
Yiorgos Xenarios (Tuesday 11 December 7.15 pm, Venue: Room 308 - Library)
Yiorgos Xenarios was born in Athens and studied Law at the University of Athens. He has taught literary translation at the European Centre for Literary Translation (EKEMEL) and literature courses at Athens College. At present, he teaches courses in creative writing for Metaichmio Publications. He has published three novels: The Fall of Constantine (Kastaniotis 1990), The Twins (Kastaniotis 1994) and Carving the Light (Kastaniotis 2001), which was shortlisted for the Diavazo Literary Prize. He has also published numerous translations of both poetry and prose. His translation of The Temptation of Saint Anthony was shortlisted for the 2006 EKEMEL Translation Prize. In addition, he regularly writes book reviews and articles for national newspapers and literary magazines. In March 2007, he was elected General Secretary of the Hellenic Writers' Association.


Victoria Hislop (Thursday 29 November 2007)
After leaving St. Hilda's College, Oxford, where she read English, she worked in book publishing and then in public relations. When she became a mother in 1990, it was the catalyst for a change of career and she began working as a freelance journalist specialising in features on painting and education. When one of the magazines she was writing for asked her to do a piece on Australia, she branched into travel journalism and has since been to every continent. The Greek setting for Victoria Hislop's first novel The Island (2005) reflects her love for a country that she has visited over 25 times in the past two decades. For this novel she won the "Best Newcomer" at 2007 British Book Awards. She is now working on her second novel (The Return, May 2008) set in 20th century Spain.





Yannis Kesaridis (Tuesday 23 October)
Yannis Kesaridis was born in Veria in 1959. He studied Political and Economic Sciences, Theatre and Greek Literature. He has worked – as an actor, director and playwright – for the State Theatre of Northern Greece, the Municipal-Regional Theatre of Veria, the "Techne" Experimental Theatre, the Municipal-Regional Theatre of Serres, State TV and private radio. In October 2003 he was appointed Head of Cultural Affairs and Student Artistic "Events" in the Department of Secondary Education of the Prefecture of Imathia. He is also a member of the working group for the National Book Centre's "Reading Clubs" Programme. He first appeared in Greek Letters in March 1996 with the short story "Dirty Garment". Since then, he has published three collections of short stories: Chronicle of a Premiere (Exandas 1997), Encounters and Guilt (Kedros 2000. Shortlisted for the State Literature Prize and the Diavazo Literature Prize) and Misandra (Kedros 2005. Winner of the State Literature Prize). A number of his stories have been translated into German, Georgian and English.

Series 3
As part of the Course in Creative Writing offered by the Department of Translation and Intercultural Studies in the School of English, AUTΗ, a series of talks by visiting authors has been organised for the Spring Semester 2007. Authors will talk about their work and, above all, offer insights into the writing process. The series of talks is intended for students registered on the Creative Writing Course, for students who would like to find out more about the course and for anyone with a genuine interest in Creative Writing.
Vasilis Papageorgiou (Wednesday 16 May 2007, Room 308 - Library)
Vasilis Papageorgiou was born 1955 in Thessaloniki. Since 1975 he has lived in Sweden. He has written plays that have been produced and published both in Greece and Sweden, three collections of poetry in Swedish and a novel in Greek. He has translated many books of poetry into Greek and Swedish and has published many scholarly texts in which the theory of the tragic plays a central role. He teaches Comparative Literature and Creative Writing at Växjö University, Sweden.
Ο Βασίλης Παπαγεωργίου γεννήθηκε στη Θεσσαλονίκη το 1955. Από το 1975 ζει στη Σουηδία. Έχει γράψει θεατρικά έργα που παίχτηκαν και δημοσιεύτηκαν στην Ελλάδα και τη Σουηδία, τρεις συλλογές ποιημάτων στα Σουηδικά και ένα μυθιστόρημα στα Ελληνικά. Έχει μεταφράσει πολλές ποιητικές συλλογές στα Ελληνικά και Σουηδικά, και έχει δημοσιεύσει πολλά φιλολογικά κείμενα, στα οποία η θεωρία του τραγικού παίζει κεντρικό ρόλο. Διδάσκει συγκριτική λογοτεχνία και δημιουργική γραφή στο πανεπιστήμιο Växjö (Βέκσιε).
Series 2
As part of the Course in Creative Writing offered by the Department of Translation and Intercultural Studies in the School of English, AUTΗ, a series of talks by visiting authors has been organised for the Winter Semester 2006. Authors will talk about their work and, above all, offer insights into the writing process. The series of talks is intended for students registered on the Creative Writing Course, for students who would like to find out more about the course and for anyone with a genuine interest in Creative Writing.
Takis Theodoropoulos (Wednesday 22 November 2006)
Takis Theodoropoulos was born in Athens in 1954. For many years he worked as a journalist and was the first editor-in-chief of the cultural magazine "To Tetarto" published by the composer Manos Hadjidakis. Since 1996 he has held senior positions in publishing. He has written numerous works of fiction, including The Whisper of Persephone (Agra 1985), Nights in Arcadia (Estia 1991), The Inconceivable Landscape (Estia 1991 - Oceanida 2000 - Actes Sud, France - Prosveta, Yugoslavia), The Fall of Narcissus (Estia 1994), Comme la part du ciel (ed. Voir 1996), Spell of Dionysus (Oceanida 2000), Madness at Midday (Oceanida 2000 - Editions Metropolis, Suisse), Feline Philosophers of Athens (Oceanida 2001 - Sabine Wespieser editeur 2003, France -Atlas publishers 2003, Holland), as well as the play Those Who Lost their Sleep (Kastaniotis 1997) and an essay on André Malraux, The Transformations of Hidden Greece (French Institute of Athens 1997 - Oceanida 2001). Several of his books either have been, or are in the process of being, published abroad in other languages (English, French, Italian, Serbian, Turkish, Bulgarian).


Jeffrey Moore (Monday 27 November 2006)
The Memory Artists. A Reading and Discussion on Amnesia, Hypermnesia and Synaesthesia
Born in Montreal, Jeffrey Moore was educated at the University of Toronto, the Sorbonne (Paris) and the University of Ottawa. He is currently a freelance translator and Lecturer in Translation at the Université de Montréal. He works for museums, theatres, dance companies and film festivals around the world, and has an extensive list of published translations to his credit, including Magritte, Century of Splendour and Lost Paradise-Symbolist Europe.Prisoner in a Red-Rose Chain, his first novel written over several years in Canada, Scotland, England, Hungary and Bali, was a finalist for the QSPELL Literary Awards and winner of both the regional and international Commonwealth Writers Prize 2000. His second novel, The Memory Artists, was published in the fall of 2004 by Weidenfeld & Nicolson in Britain and by Penguin in Canada. The book has recently been translated and published in Greek as Οι Καλλιτέχνες της Μνήμης (Empiria Publications 2006). He currently divides his time between Montreal and Val Morin, Quebec.


Aliki Barnstone (Monday 11 December 2006)
Aliki Barnstone is a poet, translator, critic, and editor. Her books of poems are Blue Earth (Iris, 2004), Wild With It (Sheep Meadow, 2002), a National Books Critics Circle Notable Book, Madly in Love (Carnegie-Mellon, 1997), Windows in Providence (Curbstone, 1981), and The Real Tin Flower (which was introduced by Anne Sexton and was published by Macmillanin 1968, when she was twelve years old). She has been nominated for the Pulitzer Prize twice. Her translation, The Collected Poems of C.P. Cavafy: A New Translation was published by W.W. Norton in 2006. She edited A Book of Women Poets from Antiquity to Now (Schocken, 1980; second edition, 1992), The Calvinist Roots of the Modern Era (University Press of New England, 1997), The Shambhala Anthology of Women's Spiritual Poetry (Shambhala, 1999; 2003), and she introduced and wrote the readers' notes for H.D.'s Trilogy (New Directions, 1998). Her poems and translations have appeared in The American Poetry Review, Boulevard, The Georgia Review, New Letters, Pleiades, Prairie Schooner, The Southern Review, TriQuarterly, Virginia Quarterly Review, and elsewhere. She has recorded a collaborative C.D. with musician Frank Haney. Her study of Emily Dickinson's poetry, Changing Rapture: The Development of Emily Dickinson's Poetry, is forthcoming with University Press of New England. Barnstone currently is Professor of English in the Creative Writing International Program at the University of Nevada, Las Vegas.
Series 1
As part of the Course in Creative Writing offered by the Department of Translation and Intercultural Studies in the School of English, AUTΗ, a series of talks by Greek authors who live and write in Thessaloniki has been organised for the Spring Semester 2006. Authors will talk about their work and, above all, offer insights into the writing process. The series of talks are intended for students registered on the Creative Writing Course, for students who would like to find out more about the course and for anyone with a genuine interest in Creative Writing.
Sophia Nikolaidou (Wednesday 12 April 2006)
Η Σοφία Νικολαΐδου γεννήθηκε στη Θεσσαλονίκη το 1968. Σπούδασε κλασική φιλολογία στο Α.Π.Θ. και παιδαγωγική αξιοποίηση των Τεχνολογιών της Πληροφορίας και της Επικοινωνίας. Έχει εκδώσει τα λογοτεχνικά βιβλία: Ξανθιά πατημένη (διηγήματα, Κέδρος, 1997), Ο φόβος θα σε βρει και θα' σαι μόνος (διηγήματα, Κέδρος, 1999), Πλανήτης Πρέσπα (Κέδρος, 2002), Ο μωβ μαέστρος (Κέδρος, 2006, υπό έκδοση). Επίσης, έχει εκδώσει τα βιβλία: Διαδίκτυο και διδασκαλία (μελέτη, Κέδρος, 2001), Nick Cave, Μπαλάντες για φόνους και άλλα τραγούδια (επιλογή-μετάφραση, Κέδρος, 2005). Έχει γράψει τα σενάρια: Εγώ πληρώνω τα μάτια π' αγαπώ. (Τηλεταινία, σειρά «Παράφορη πόλη», ΕΤ3, 2005), Παρέες (σε συνεργασία με τον σκηνοθέτη Σωτήρη Γκορίτσα. Η ταινία θα γυριστεί την άνοιξη του 2006). Διηγήματά της έχουν μεταφραστεί στα αγγλικά, γερμανικά, σουηδικά, ισπανικά, γεωργιανά, ρουμανικά, σε ανθολογίες και περιοδικά. Από το 2002 συνεργάζεται τακτικά με το ένθετο Βιβλιοδρόμιο της εφημερίδας "Τα Νέα", για θέματα που αφορούν την ξένη λογοτεχνία. Η ιστοσελίδα της είναι www.snikolaidou.gr.


Sakis Serefas (Wednesday 10 May 2006)

Sakis Serefas (1960-) was born in Thessaloniki where he lives and works. He studied Medieval and Modern Greek Literature at the AUTh. He has published twenty-six books including six collections of poetry and six prose works, studies of cities, places and poets, translations and anthologies. He has also written the script for the feature film Rouleman, which was filmed by director Panos Karkanevatos in 2004. His poetry and prose has been translated into English, French, German, Italian and Swedish and published in magazines and anthologies.



Dimitris Mingas (Wednesday 24 May 2006)
Dimitris Mingas (1951-) comes from Messinia. Since 1995, he has lived in Thessaloniki and works as a secondary-school teacher. In 1995 he published a collection of poetry entitled You Embrace Mankind If You Touch The Sea (Entefktirion) and in 1999 a collection of short stories entitled Of Those At Rest (Athens: Polis), for which he was awarded the prize for best first-time author by the literary journal Diavazo. In 2001, he published a novel It Rarely Snows in the Islands (Polis) and in 2003 a collection of short stories entitled Befitting Salonica Alone… (Metaichmio). A number of his short stories have been translated into English, French and Chinese. His novel, It Rarely Snows in the Islands, has been translated into Italian and was published in October 2004 by Crocetti Editore under the title Sulle isole non nevica mai. His most recent novel is entitled Not Playing for Real (Metaichmio 2005).